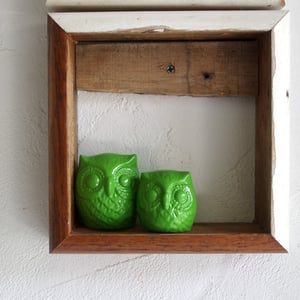 $

42.00
This wise old couple are full of advice and tales of the good old days! They would love to find a home together even though Grandma Owl has been heard to complain that Grandpa Owl keeps her awake with his snoring!
Grandma and Grandpa Owl are made from ceramic plaster with an enamel paint finish. Grandma measures approx 5.5cm in height and Grandpa 6.5cm.
Currently available in red, yellow, green, orange, black and white.
Grandma and Grandpa are also available individually in our shop.